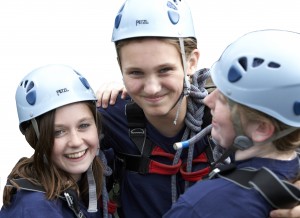 Lumley Explorers are a sub-unit of Chester-le-Street Centurions, and offer a full programme for 14 to 18 year old young people.
We meet scheduled Tuesdays 8:00 to 9:30 plus various weekends, and can be contacted on explorers@lumley-scouts.org.uk - to join us now, add yourself to our joining list by clicking here.
All Lumley Explorers are members of the District Centurions Explorer Scout Unit and can attend any meeting or activity organised by any sub-unit - registered Explorers in the District can see more information about all the activities listed below by logging on to their

pages. Additionally, any Centurions Explorers from other sub-units are most welcome at Lumley Explorer meetings and events.


Click HERE to see where the Explorer Uniform badges go
See our poster and leadership team.